Akrapovic Titanium Front Link Pipes (Cayenne Turbo 958)
Akrapovic Titanium Front Link Pipes (Cayenne Turbo 958)
Product Description
Designed to Fit
2011 - 2017 Porsche Cayenne Turbo / Turbo S
Product Description
Crafted from a proprietary titanium alloy , this catless front link pipe set, which is mounted on stock down pipes, offers a perfect upgrade of the Evolution performance exhaust system for Cayenne Turbo models. With more power (together with Evolution over 15 hp), less weight (Evolution plus the front link pipe set save around 17 kg), and sound upgrade to an aggressive racing sound, the Akrapovič front link pipe set unleashes the Cayenne's true potential.
Optional high-flow front link pipe set without cats for more power, further tuning potential, and an aggressive racing sound are available. When installing Akrapovič aftermarket optional front link pipe set , which are developed for use on closed tracks only, remapping the ECU is mandatory.
THIS PRODUCT DOES NOT MEET EMISSION COMPLIANCE REQUIREMENTS FOR STREET OR HIGHWAY USE.
Unit
Stock
Akrapovič
Max gain
maximum
power
kW
361.5 / 6200 rpm
370.4 / 6100 rpm
+ 11.1 / 6100 rpm
HP (m)
491.5 / 6200 rpm
503.6 / 6100 rpm
+ 15.1 / 6100 rpm
HP (i)
484.8 / 6200 rpm
496.7 / 6100 rpm
+ 14.9 / 6100 rpm
maximum
torque
Nm
690.2 / 2300 rpm
717.0 / 2800 rpm
+ 32.0 / 2800 rpm
lb-ft
509.1 / 2300 rpm
528.8 / 2800 rpm
+ 23.6 / 2800 rpm
weight
kg
9.2
2.4
- 6.8
Resources
Video
About Akrapovic
A pioneer in its field, Akrapovič is widely recognised as a highly innovative materials technology company. The brand is synonymous with the highest level of design, performance enhancement and the creation of an unmistakable deeply resonant exhaust sound. The company's products are designed and manufactured for motorcycles and performance cars by a passionate and highly-skilled workforce of over 1000 employees using the latest technology, processes and finest materials. The Racing R&D department works with dozens of racing teams. Over 100 world champions have already relied on Akrapovič exhaust systems. And this is just the beginning of a long exciting ride.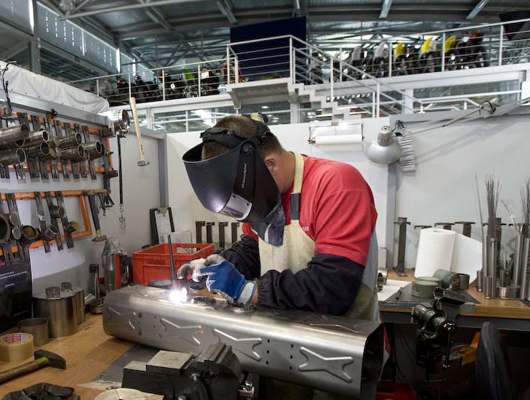 Related Products
Fabspeed Secondary Catbypass Pipes (Cayenne S / Turbo 958)
$795.00
Designed to Fit: 2011 - 2016 Porsche Cayenne S / GTS 2011 - 2016 Porsche Cayenne Turbo / Turbo S Product Details: Replaces the restrictive factory catalytic converters with much less restrictive straight-through pipes for maximum flow and performance. Features: Fits all Porsche 957 Cayenne Base, S / GTS & Turbo / Turbo S vehicles (2011-20...
Milltek Catbypass Pipes (Cayenne Turbo 958)
$339.00
Designed to fit 2011 - 2016 Porsche Cayenne Turbo / Turbo S (4.8L V8) Product Details Removes factory cats for added power and reduced weight. Features 2.75" (70mm) piping and is intended to fit with Milltek's Exhaust System for the 958 Cayenne.    About Milltek The Pedigree More than 33 years of continuous exhaust development and technical...