2020 Macan Turbo / What's New?
Porsche has announced some details on the 2020 Macan. The most fundamental change is the new 2.9L twin-turbo V6 that find's it's way into the Macan. This is the same engine derived from the new Panamera and Cayenne. With 34  more horsepower, Porsche claims the new Macan Turbo will scoot from 0-60 0.3 seconds quicker than the 2018 model. 
Here's a nice dyno graph of the same engine used in the Cayenne S: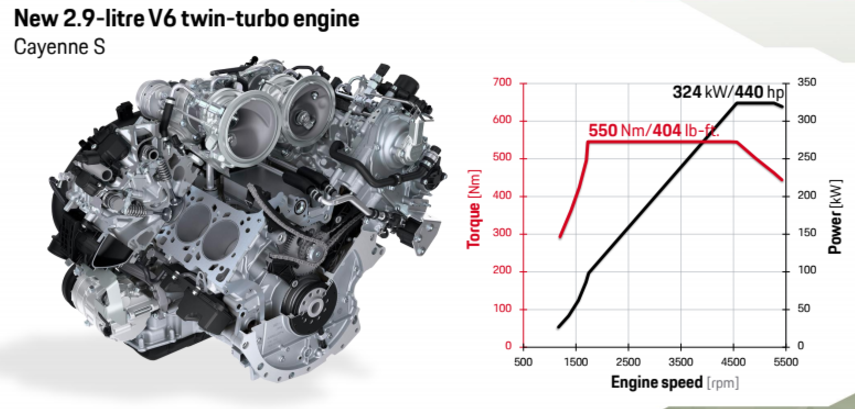 The flat torque curve is enabled by using the "hot-vee" turbo design. The turbos have been relocated in between the intake manifolds to shorten the exhaust path and improve turbo response. 
Another technology flowing down from the Cayenne is the Porsche Surface Coated Brake, or PSCB. PSCB uses a standard steel rotor with an aluminum center hat paired with a high velocity oxygen fuel coating process to bake a 100 micron-thin layer of extremely hard (100 in the Vickers hardness scale) layer of tungsten-carbide to the surface.
That hard surface, Porsche says, results in a tenfold reduction in brake dust, much of which the company says is normally caused by rotor wear.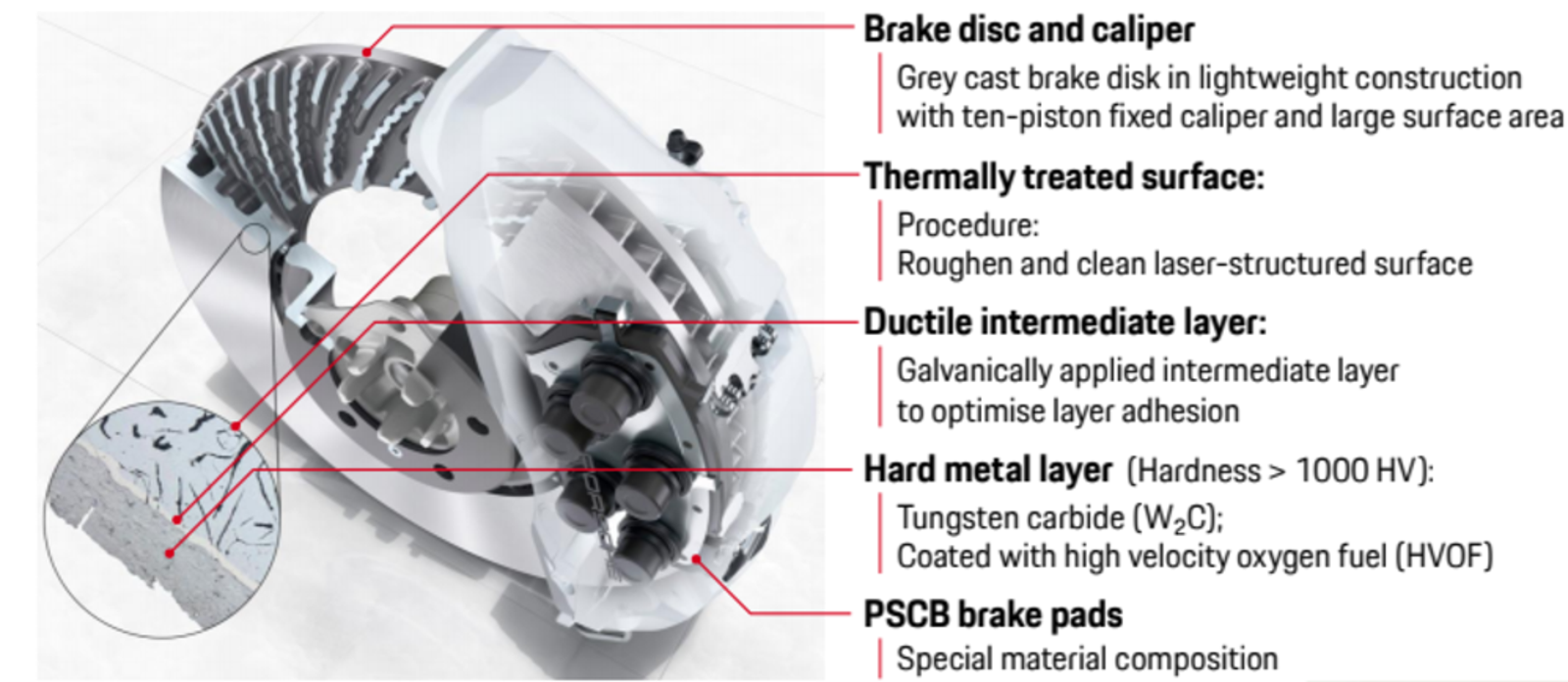 According to Jalopnik, the new rotors required Porsche to work with a supplier to develop a new type of brake pad (which Porsche says don't cost any more than recommended pads for the carbon ceramic rotors), since regular pads couldn't properly grip the surface. The result is a brake system that allegedly has a 30 percent higher service life than its standard gray cast iron counterpart. And, perhaps more interestingly, Porsche says PSCB's friction value is less affected by rotor temperature than a standard uncoated iron disc.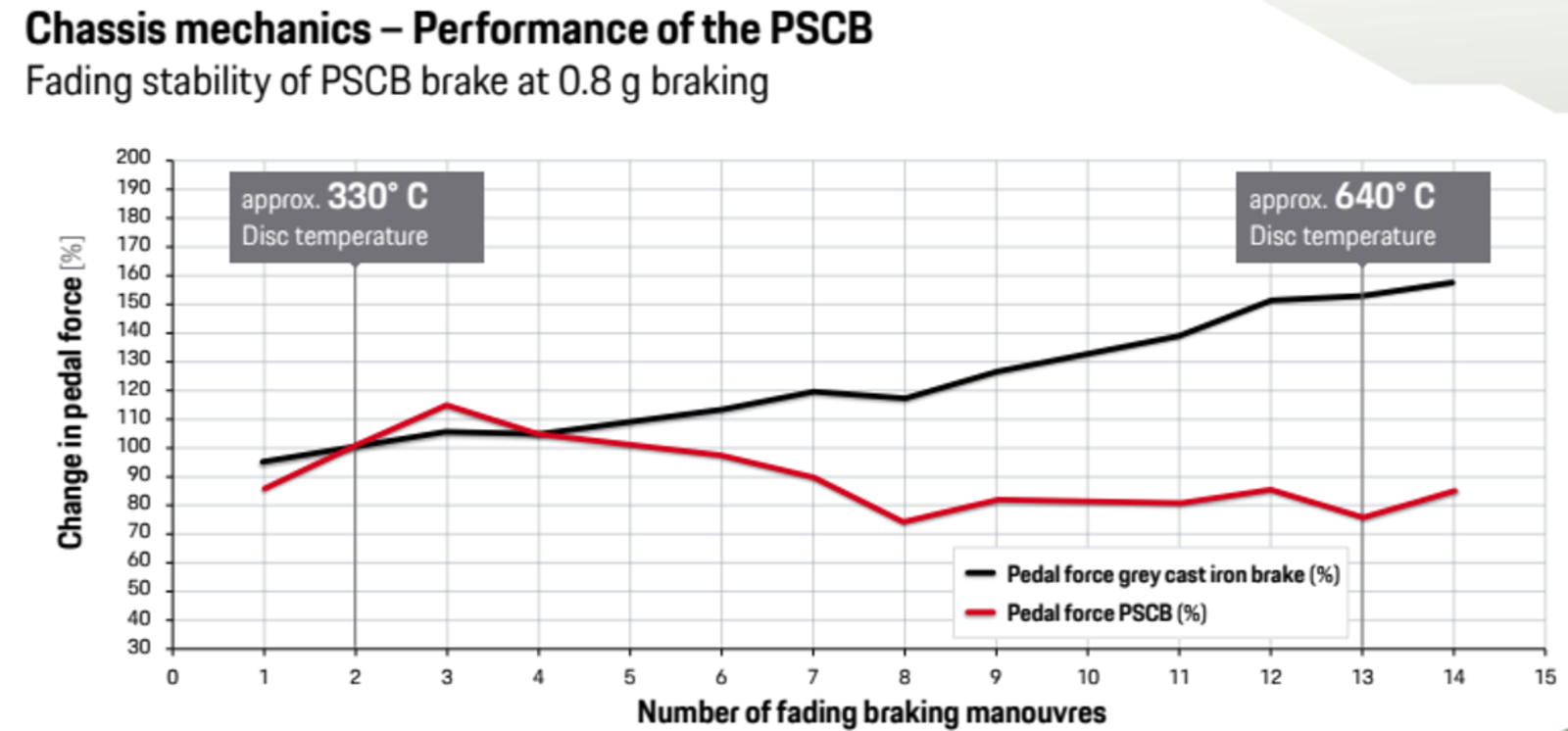 What we know is the new Macan Turbo will come from the factory with more performance all-around. It will remain to be seen what the limits are of the engine with tuning. A smaller displacement engine might not yield some of the same gains but the platform will be leveraged across 3 major Porsche platforms and a variety of Audi products as well. Ultimately, it should keep the Macan Turbo as an all-around Porsche that can keep up with other Porsches. More to come soon!