RSS Tarmac Series Lower Control Arms (991)
Designed to fit
2013 - 2019 Porsche 911 (all 991)

Front Position Only. 
Product Details
RSS High Performance Tarmac Series Suspension Components are designed, engineered and manufactured on location here in the USA. RSS Tarmac Series Control Arms are manufactured from 6061 aerospace grade billet aluminum. This allows for a more uniform molecular structure at every point of the arm over the cast motorsports arm giving the customer a more durable and inherently stronger part. Manufacturing from billet aluminum rather than casting results in less impurities in the metal.
Completely serviceable – for the extreme, repetitive track-day participant, our high-strength steel alloy spherical bearings (with a friction reducing / longevity increasing Teflon liner) can be replaced unlike the motorsports arm, in which case the customer will have to buy a new set of arms if the spherical bearings are worn.
Additionally, anodized surfaces and zinc-plated steel parts allow for better corrosion resistance against the elements. Adjustable suspension geometry – adjust dynamic camber values and roll center heights with our unique zinc-plated steel bushings. Solid monoball control arm ends offer a more responsive suspension over the factory one-piece rubber-injected control arm
Unique design provides more gusseting over the motorsports arms for added strength and aesthetically appealing looks.
Available for all Porsche 986, 996, 987, 981, 991 & 997 Models Including Turbo & GT3/GT3RS
About Road Sport Supply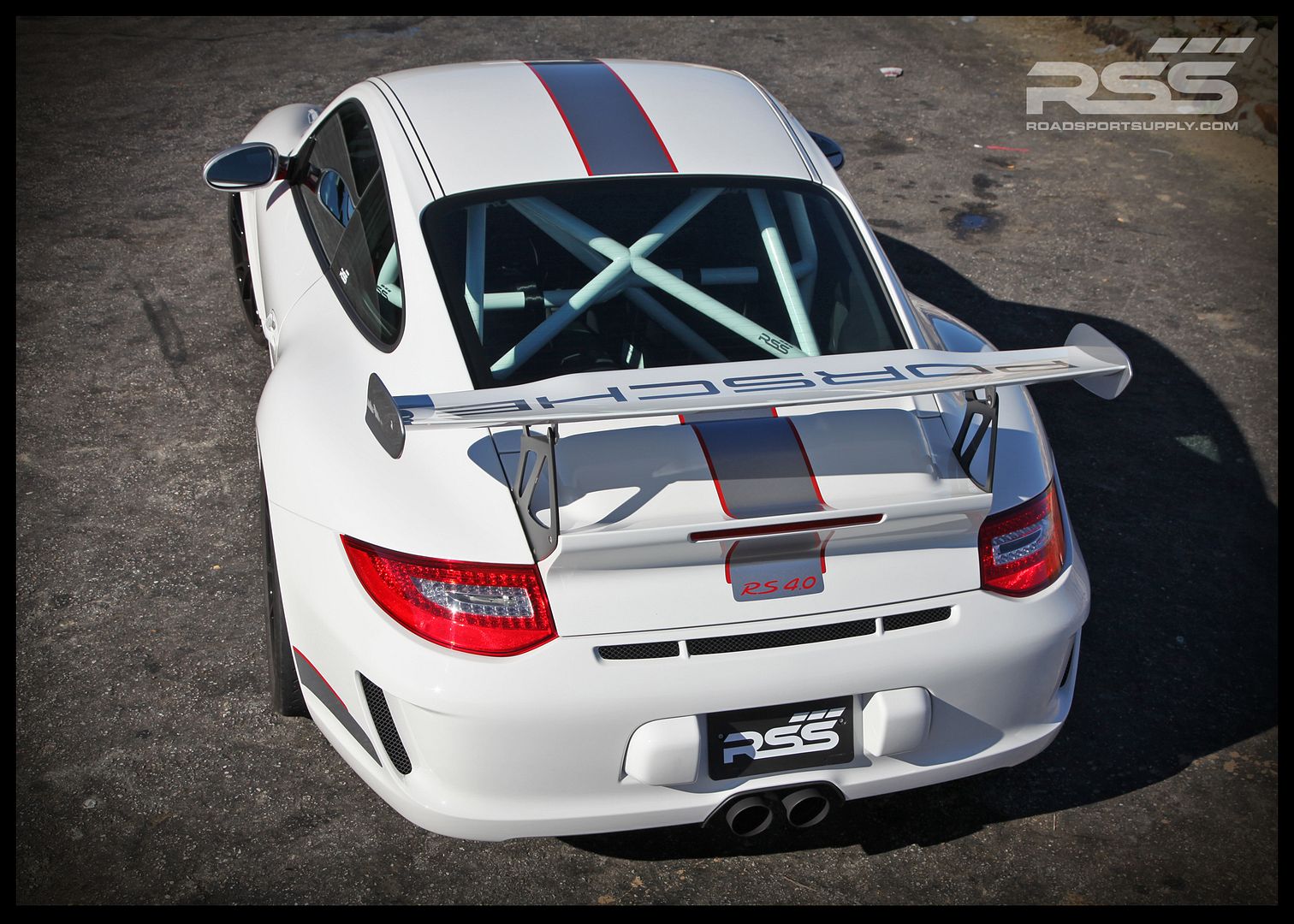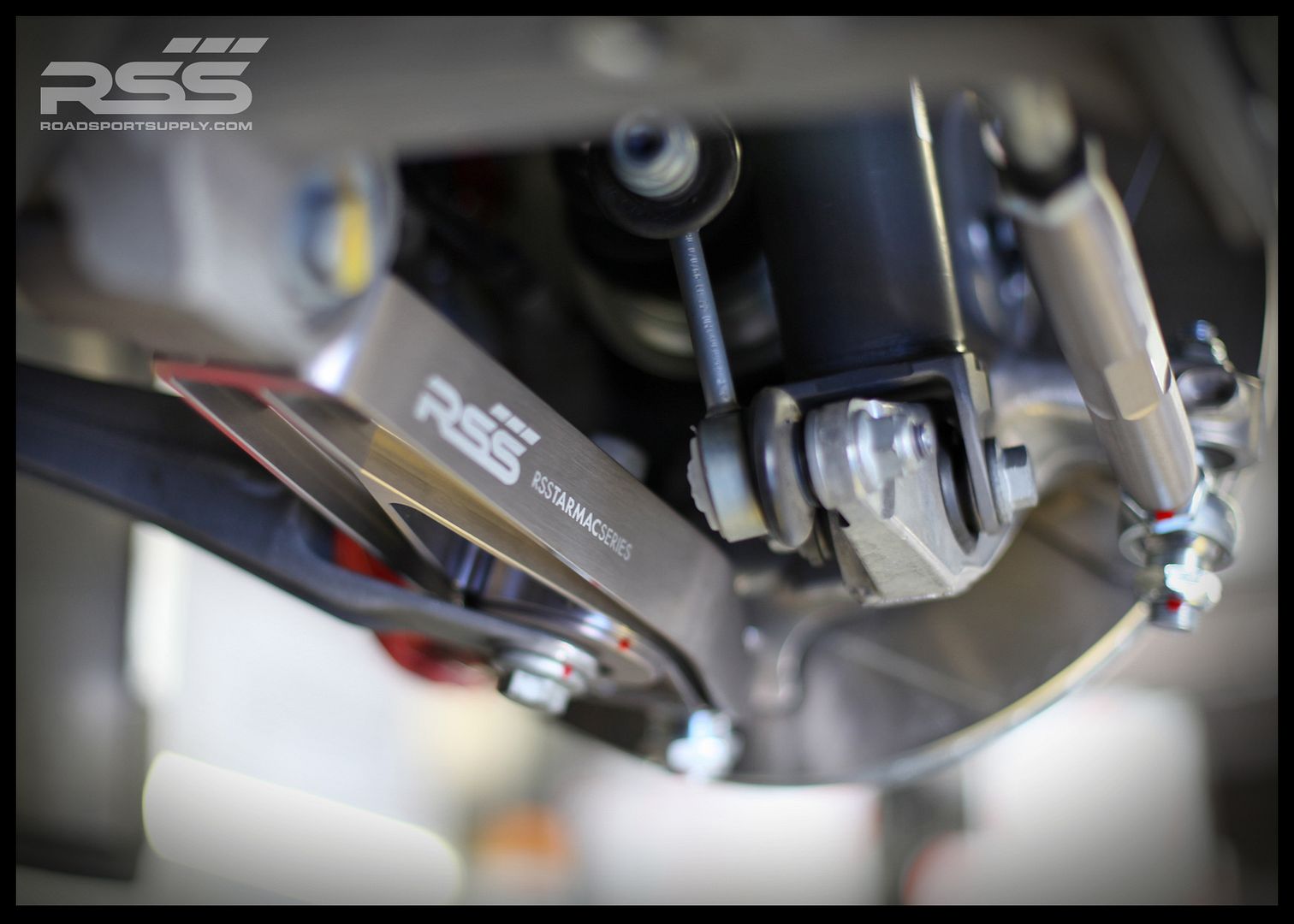 RSS – Road Sport Supply is owned and operated by a passionate team of motorsport professionals focused on performance driven design, engineering and manufacturing. With over 28 years of experience in the performance aftermarket, RSS is uniquely structured to meet the fast paced schedules and demands of the enthusiast tuning and racing community. Stuttgart Performance is the in-house RSS Motorsport R&D Division. THey continue to play an important role in Southern California's trend-setting European car culture and lifestyle.  

Unlike current trends of outsourcing and private label, RSS is a genuine manufacturer. They design, engineer, and create their products on premises using advanced technologies in 3D design, 3D scanning, stress analysis, rapid prototyping, CMM inspection, CNC machining, robotic automation, waterjet cutting, tube forming/bending, metal fabrication, metal testing,
and a variety of finishing techniques.

They've expanded to over 65,000 sq.ft. at their headquarters and factory in Costa Mesa, CA. They are proud to be manufacturing in the USA. With a primary focus and true love for Porsche automobiles, they produce some of the finest performance upgrades and motorsport components available.