Project 981 Cayman - Build Series (Overview)
Project 981 Cayman - Build Series
Spec - 2014 Porsche Cayman (2.7L Base - Manual Transmission)
Power - 275 HP / 213 TQ
Options - 19" Boxster S Wheels, Multi-functional Sport Wheel, Seat Ventilation, Convenience Package, Partial Leather Sport Seats in Black
Overview
The goal of this build is to showcase several performance options for the 981 Cayman & Boxster. Having previously owned a 987 Cayman S, we were intrigued to see if Porsche's evolution of the Cayman was good enough for the enthusiast. Our hope is to make a Cayman that is more fun to drive, can keep up with other Porsche's on track and hopefully match the straight-line speed of a stock 987.2 Cayman S (fingers crossed).
Through the course of this build we will post regular blog updates that will feature more information, photography and link to our YouTube videos. We will include how-to guides for installing various parts, step-by-step. We will also provide dyno plots and acceleration figures along with overall impressions of the products. Please subscribe to our YouTube channel and Blog to stay up to date!
We plan to do at least 10 episodes but will also be sprinkling in sound clips and short takes that will highlight the build progress.
The Build Plan - "The Goods"
Motul 0W40 8100 Series 100% Synthetic Oil
LED Clear Side Markers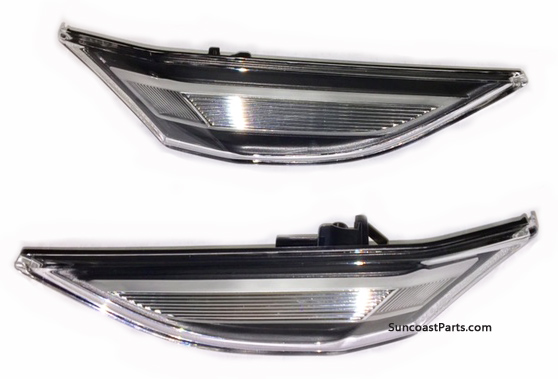 Raceseng Circuit Sphere Shift Knob
Cobb Accessport V3 - 981 Cayman
IPD Competition Plenum w/ GT3 Throttle Body
aFe MagnuFlow Air Filters - 981 Cayman
Agency Power 200 Cell Headers -981 Cayman
Soul Performance Products - Valved Exhaust System (981)
Custom Pro Tuning w/ Cobb Accessport
Ohlins or JRZ Coilovers
Tarett Engineering Sway Bars
991 Carrera S Brakes
Wheels / Tires - TBD
Some Additional Content Coming Soon

Baseline Dyno Runs
Modified Dyno Runs
Acceleration Figures (Stock / Modified)
VIR Track Day
Sound Clips
How-To Install Guides
Vlog Updates - Driving Impressions