GMG World Challenge Sport Header Set (991 GT3)
Designed to fit
2014 - 2016 Porsche 911 GT3 / GT3 RS (991.1)

2017 - 2019 Porsche 911 GT3 / GT3 RS (991.2)
Note - GMG exhausts are built to order, please allow additional time for delivery. 
Product Details
GMG Racing is proud to present their Sport Header system for the GT3.
Design
GMG Racing specifically engineered this header to provide a consistent boost in horsepower and torque all the way to redline. Incorporating equal-length primaries means that gases are scavenged equally from all six cylinders. This helps to keep the torque curve consistent from each cylinder, resulting in not only an increase of top-end power, but in the low and mid-range as well.
Fabrication
This header is fabricated right here in Southern California. GMG starts with US-produced stainless steel tubing and thick, lazer-cut, flanges. Each join is meticulously TIG welded and carefully normalized. The resulting header is peerless in its quality and durability. Their Sport Headers incorporate German-made HJS 2002-cell Metal-Matric Sport Catalytic Converters. These are the finest catalytic converters available on the market today.
Power Gains
Because of the equal-length primaries you will see gains throughout the entire powerband. Horsepower rises by an average of 19whp, while torque increases by 16ft/lbs.
About GMG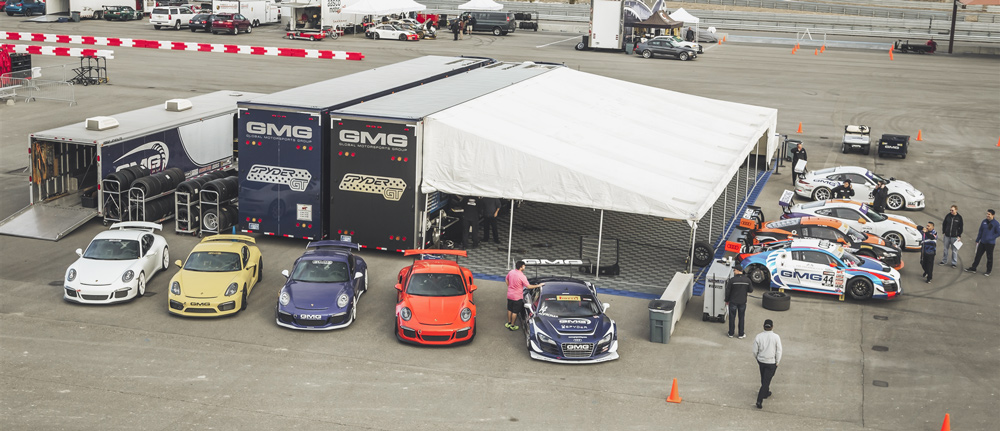 Founded in 2001, GMG has quickly established itself as North America's premier performance tuning facility. What began as a small 1200 sq. ft. shop, maintaining two race cars, has grown into a 30,000 sq. ft. state of the art performance tuning, racing and service facility located in (Orange County) Santa Ana, California. The staff, attention to detail, and passion are what make GMG the choice of professionals and enthusiasts world wide. GMG is located directly across from Porsche Motorsport North America (PMNA). This close proximity has allowed GMG to build a strong relationship with the legendary racing brand and that has helped us support our customers to the highest level possible. From Club Racing to Sebring and Daytona, GMG can take you as far as you want to go.
The team at GMG has been racing, building, and servicing European cars for several years. Our professional level of service and commitment to our customers involves providing the highest standards in quality products that the automotive tuning industry has to offer.